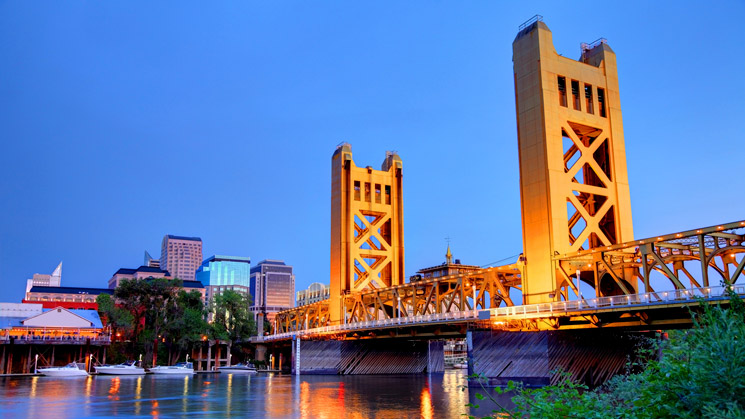 Event Details
March 11 - 16, 2018
Sacramento Convention Center
1400 J St.
United States
Come explore the future of the mainframe at SHARE 2018 in Sacramento! We're excited to be a Platinum Premier sponsor this year as we continue our support of the mainframe community. Rocket ♥ Z!
Meet the Rocket team
Visit us at Booth #200 and check out the latest in mobile access and modern interfaces for IBM Z. We'll even show you how modern open source tools and languages can help optimize your Z environment. Or just stop by and say hello.
Learn about the latest tech and trends for the mainframe
Rocketeers will lead nine sessions (including two lunch and learns) covering topics ranging from mainframe modernization to machine learning. You won't want to miss them.
You can find more information and register for these events, including our speaking sessions, by clicking the link above.
#RockonwithRocket on Tuesday night
Join us for food, drinks, and fun at Glide's in the Sheraton Grand Sacramento. This is a great opportunity to relax and network while enjoying some appetizers and drinks. The fun starts Tuesday night at 7:30pm.
---
---
Sessions
Date/Time
Session Title
Speakers
Location
March 12th
11:15am
SDSF Tips and Tricks
Ken Jonas, Principal Software Engineer
Gary Puchkoff, IBM
Room 301
March 12th
11:15am
Data Virtualization Manager for z/OS, V1.1
Gregg Wilhoit, Chief Technologist
Theresa Tai, IBM
Regency B
March 12th
12:30pm
Lunch & Learn: The Mainframe Data Gold Rush: Mining Operational Data with Spark and ML
Ron Bisceglia, Principal Software Engineer
Room 202
March 12th
4:30pm
Three Hours to Mainframe - How to Get Millennials Programming on Big Iron
Sean Grady, Software Engineer
Ari Kenney, Software Engineering Intern
Big Sur A/B
March 13th
11:15am
SDSF Enhancements and Product Direction
Ken Jonas, Principal Software Engineer
Gary Puchkoff, IBM
Room 301
March 13th
12:30pm
Lunch & Learn: Recruiting and Onboarding Millennial Hires
Kyle Beausoleil, Software Engineer
Room 202
March 14th
11:15am
Enabling IMS Services to Application Developers
Ron Bisceglia, Principal Software Engineer
Room 309
March 14th
1:45pm
Information at the Speed of Thought - Leveraging Social Business Solutions for Governed Self-Service, Collaborative Analytics
Patrick Spedding, Senior R&D Director
Room 307
March 14th
4:30pm
Modern IMS Management
Scott Tran, Software Engineer
Jeremy Bruner, IBM
Room 312
March 15th
10:00am
IMS Administration Tool V1.1 – The Cockpit for the Today's IMS DBA
Joe Sacco, Director of Software Engineering
Tahoe
March 15th
4:30pm
Machine Learning and the Modern Mainframe
Charles Aydin, Senior Lab Services
Room 307
Stop by booth #200 to talk to us about our other Z solutions
Leverage your existing green screens at a fraction of the cost of incumbent emulation technologies

Modernization solutions that help you transform in-place mainframe and midrange applications into new web and mobile experiences
Systems, security, and data management solutions that help your IBM z/OS®, Db2®, and IMS™ systems operate at peak efficiency