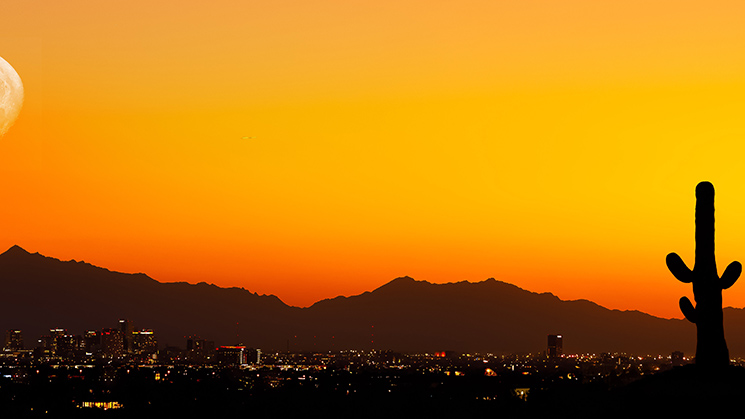 Event Details
March 10 - 15, 2019
Phoenix Convention Center
100 N 3rd St
United States
Join Rocket Software at SHARE to meet hundreds of enterprise IT professionals under one roof during interactive meet-ups and networking events, aimed at helping attendees shape and build lasting connections.
 
RSVP to our Lunch and Learn Session
Wednesday, March 13, 12:30 p.m.
Topic: IBM zStorage, Zowe & the Cloud
Presenter: Louis Hanna, IBM Senior Technical Specialist
Overview:
When does it make sense to leverage new technology for z/OS data in the cloud? What are the benefits of storing z/OS data in a cloud? What are some of the new functions in the IBM zStorage management portfolio (e.g., Zowe) introduced in the last few months?
Agenda
Sunday, March 10th
Time
Session Title
Location
Speakers
3:15pm - 3:45pm
Information Management Program - Closed Session
212B
Brian Kithcart, Rocket Software
Dusty Rivers, GT Software
Monday, March 11th
10:00am-11:00am
Introduction to CICS for the Non-CICS Specialist
103A
Ezriel Gross, Rocket Software
12:30pm-1:30pm
Tips for Tuning CICS Performance
106B
Ezriel Gross, Rocket Software
3:15pm-4:15pm
Architecting High Availability in Your IMS Connect Environment
106B
David Mierowsky, Rocket Software
3:15pm-4:15pm
CICS Liberty Profile: Java on the Mainframe in Sixty Minutes
101B
Ezriel Gross, Rocket Software
Tuesday, March 12th
10:00am-11:00am
CICS Internals: An Introduction
101B
Ezriel Gross, Rocket Software
12:30pm-1:30pm
Safeguard Sensitive Data and Automate Compliance on Z 
106B
Julie Bergh, Rocket Software
4:30pm - 5:30pm
Lab: IMS Buffet of Labs: Mobile, Open Data, Blockchain, Administration, Performance, Parameter Management
102B
Kenny Blackman, IBM
Suzie M. Wendler, IBM
Dennis Eichelberger, IBM
David Mierowsky, Rocket Software
Rosemary Galvan, Rocket Software
Wednesday, March 13th
11:15am - 12:15pm
SDSF Product Update for z/OS 2.3
104B
Gary Puchkoff, IBM
Ken Jonas, Rocket Software
Virginia Carron, Rocket Software
Rob Scott, Rocket Software
12:30pm-1:30pm
What's New in IBM zStorage: Zowe & the Cloud
Mancuso's Restaurant - 201 E. Washington Street, Phoenix AZ
Kevin Hosozawa, Rocket Software
Louis Hanna, IBM
Thursday, March 14th
10:00am-11:00am
Intro to IPCS for CICS People
101B
Ezriel Gross, Rocket Software
4:30pm - 5:30pm
SDSF - Learn to Use SDSF REXX
104A
Gary Puchkoff, IBM
Rob Scott, Rocket Software
Friday, March 15th
10:00am - 11:00am
Zowe Technology!!! Taking a Look at the New Web Based Viewer Technology Being Initially Rolled Out in IBM's OMEGAMON for Storage on z/OS
103A
Kevin Hosozawa, Rocket Software
Louis Hanna, IBM
10:00am - 11:00am
Improving IMS Availability Through Dynamic Resource Definition
106B
Ron Bisceglia, Rocket Software
Learn more about our mainframe solutions
Extend access to existing applications quickly and easily at lower cost