About ASG Technologies
ASG Technologies is an award-winning, industry-recognized, and analyst-verified global software company providing the only integrated platform and flexible end-to-end solution for the information-powered enterprise. ASG has over 3,500 customers worldwide in top vertical markets including Financial Services, Healthcare, Insurance and Government.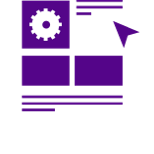 Mobius Content Services
Content Services, or Enterprise Content Management, captures, stores, analyzes, activates and automates business content. Managing the entire information lifecycle, from capture to archival and disposition, content services enables an organization to take full advantage of the information embedded in its content across the enterprise.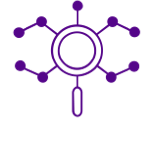 Enterprise Data Intelligence
ASG Data Intelligence is the solution for data distrust. It is a metadata-driven platform that makes technical data "smarter" with end-to-end views of the data and its movements (data lineage) combined with business meaning and usage guardrails. Data value is unleashed by making it available, understood and trusted to users across your organization – data scientists, analysts, marketeers and more.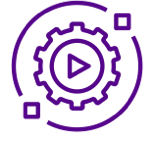 ASG-Zenith
Built to simplify content-rich process automation, ASG-Zenith arms professional and citizen developers with both the business services and simplified design experience needed to re-engineer and transform content-rich processes. Using one design studio, teams can quickly design, test and deploy solutions to process problems and improve the enterprise's responsiveness to continuous change.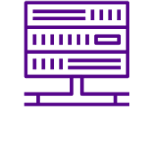 Enterprise IT Systems Management
Our Systems products enable organizations to orchestrate, and to optimize the performance of, their IT infrastructure, applications and platforms. ASG's IT Systems Management solutions ensure that the systems and infrastructure supporting that information lifecycle are always available and performing as expected.
"Drogaria Araujo's distribution centers must operate at the highest levels of efficiency in today's disruption-prone economy. The orchestration, automation and analysis capabilities in ASG-Enterprise Orchestrator are extremely valuable in helping us streamline business processes and identify the root causes of issues. ASG's continued investment in Enterprise Orchestrator will ensure we remain equipped to deliver value to our business and customers with quality, velocity and efficiency."
- Pedro Paulo da Silva
Corporate IT Manager
Drogaria Araujo
"Since implementing ASG-TMON at Primerica in 2013, we have reduced our mean time to repair for improved mainframe availability, and reduced our CPU overhead to support continuous monitoring of our mainframe. We're pleased to see ASG continue its commitment to innovating its performance management solutions for customers like us."
- Abel Melchiore
Data Center SVP
Primerica
"ASG's Mobius Content Services has been a useful tool for our organization over the past few decades. As the way we work becomes increasingly digital and consumer expectations are higher than ever, it was natural that we extend our relationship with ASG and continue to leverage this solution to drive our business forward."
- Scott Heise
Senior Vice President and Chief Information Officer
Lands End