Manufacturing is about logistics and supply chains dependent upon a business network of globally disbursed internal teams, partners and suppliers. Collaboration among all parties in the network is crucial as they must rely upon one another for data required to make important business decisions. Among manufacturing enterprises, control and protecting of data from among hundreds of partners & suppliers across the entire trading community is critical.
Multi-enterprise manufacturers have a common goal:
reduce costs
improve productivity
retain existing business
drive new sales.
Improving collaboration, automating processes and increasing visibility go a long toward reducing costs and improving productivity – that's where Rocket Software prevails.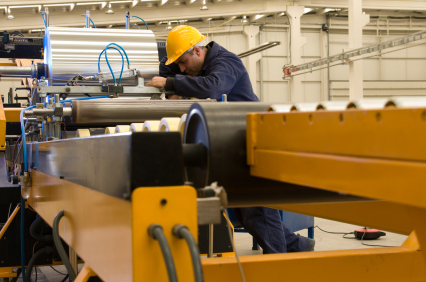 Featured Clients



We offer integrated solutions to meet the complex and unique business requirements of global manufacturers. From project management and document control to electronic data exchange, automating processes and file transfer — our solutions will make business process management easier and more efficient across the board.
Expertise in Collaboration, Data Exchange, Project Management and Application Integration
We're experts in helping global manufacturers better collaborate and manage projects with global teams.
From the application integration and data exchange standpoint, we support all crucial B2B EDI communication channels (OFTP, OFTP2, and X.400) and message standards such as UN/EDIFACT, ANSI ASC X12 to help you connect with your supply chain regardless of time, location or system configuration.
When it comes to automating the product design process, we can easily integrate with your PLM system so that you can get the data you need and make the decisions that will keep your company ahead of the curve.
And, when you need large file transfer (engineering or otherwise), our Managed File Transfer (MFT) capabilities can help you exchange them with your trading community quickly and securely.
Case Studies