Having the right sized solution at just the right time is critical in managing an efficient automotive supply chain.
We have been providing secure scalable solutions for OEM clients through Tier 2 for more than 25 years solving various supply chain challenges from "creation to commerce".
Rocket Software actively participates with industry associations such as Automotive Industry Action Group (AIAG) and the Original Equipment Suppliers Association (OESA) as well as the European standard setting organizations ODETTE and Verband der Automobilindustrie (VDA) to keep current with industry trends including OFTP2 standards.
Design Data Management
Dealing with large amounts of design data can be a slow and cumbersome process expending resources on non-core activities. We help keep the designers and engineers doing what they do best by automating file transfers between their CAD and PLM systems reducing the complexity of data exchange and supply chain collaboration. Learn more -- See our Rocket TRUfusion Enterprise Solution. 
We also provide several OEMs with a private community for secure large file exchange primarily CAD/CAM data files. Our solutions address global standards including ENGDAT, ENGPART, ODETTE, VDA, and connections to ENX and ANX.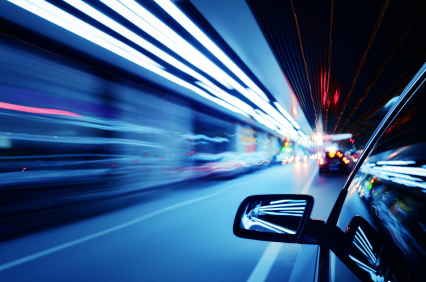 Featured Clients




Business Process Management
We have adaptable preconfigured workflow and business process automation tools to address a variety of industry challenges such as:  
Supply Chain Collaboration
Joint ventures and new product development partnerships require seamless collaboration to meet business and technical objectives.   We help avoid intellectual property risks, costs and complexity.  
Effectively collaborate without compromising intellectual property


Encryption & Authentication
Data Segregation
Access Permissions
Audit Trails

Avoid large, up-front infrastructure and license expenses for short-term projects
Address legal implications associated with location of hosted environment
Support global teams using multiple Web browsers, devices and languages
Distribute user management and access controls across partners
Avoid complex software with excessive training requirements
Ensure adequate Internet connectivity & system response times
Define an exit strategy for document transfer/destruction at end of project
Fully managed Electronic Data Interchange (EDI) or web EDI to integrate even your smallest suppliers our scalable solution manages the numerous communication and message standards across trading partners and geographies.  
Common Automotive message types: 
 

EDIFACT

ANSI X12

ODETTE

VDA

Delivery schedule

DELFOR

Planning Schedule with Release Capability (830)

DELINS

VDA-4905

Invoice

INVOIC

Invoice (810)

INVOIC-OD

VDA-4906

Remittance Advice

REMADV

Payment Order/Remittance Advice (820)

REMADV

VDA-4907

Credit Advice

CREADV

Coupon Notification (887)

CREDIT

VDA-4908

Dispatch Advice

DESADV

Ship Notice/Manifest(856)

AVIEXP

VDA-4913

Inventory Report

INVRPT

Product Activity Data (852)

STOACT

VDA-4913(EDL)

Purchase Order Change Request

ORDCHG

Purchase Order Change Request (860)

-

-

Receiving Advice

RECADV

Receiving Advice (861)

STOACT

VDA-4913(EDL)

Sales Data Report

SLSRPT

Product Transfer and Resale Report (867)
Order

ORDERS

Purchase Order (850)

ORDER

VDA-4915

Detailed call-off

 

DELJIT

 

 

Shipping Schedule (862)/Production Schedule (866)

CALLOF

JIT Delivery schedule

SYNCRO

VDA-4916

Shipping Instructions

IFTMIN

Shipping Instructions (304)

TRINAD

VDA-4921
Digital Asset Management
Improving speed to market is critical in the highly competitive automotive sector so having the ability to securely collaborate with advertising, sales, marketing, and distribution channels reduces cycle time. The file size of digital assets continues to expand so having an unlimited file size and anywhere, anytime availability secure file transfer solution helps you to the finish line faster.
Managing data flow from creation to commerce….  
Case Studies