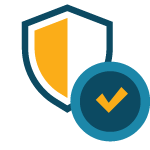 Improve Global Collaboration with Peace of Mind Security & Compliance.
Automate business processes & share information with the speed & precision to keep one step ahead of your competition.
Rocket Software improves Supply Chain performance and helps mitigate risk with secure collaboration and data sharing tools.
It's a fact. You have to "Collaborate to Compete" – but when you're collaborating with multiple global partners & suppliers – it brings additional data exchange, security, status visibility and compliance challenges that you have to meet head-on. And, given that Decisions Require Access to the Right Data in Real-time – our technology provides you the visibility you need to make better decisions faster than your competitors.
Get a Rocket TRUcentrix Demo Now ❭❭
Featured Clients

Sikorsky
While your competition is waiting for design files to load, looking for documents, and using email & spreadsheets to manage projects, you'll be:
securely exchanging data – complete with community control & precise policy enforcement.
easily sending files of any size or type.
quickly accessing & managing documents. 
collaborating with project teams – right now.
enjoying an optimum global working environment with highly efficient procurement, quality and supplier management processes.
And, the real benefit is that we can do this in a cost effective, easily deployed manner, with an Intuitive Interface that requires little or no training for your global, disparate teams ensuring a rapid ROI.
From Supplier On-boarding, to Supplier Performance, Quality, and Procurement, through to the end of the Supplier relationship – we'll enhance process efficiency while providing for flexibility and integration with your existing systems.
Unsurpassed Security when Sharing Information with Supplier, Customers, Joint Venture & Partner teams. 
We'll ensure the right data — gets to the right people — at the right time. Anywhere, Anytime across the Globe.
Your Intellectual Property will be secure. You will be able to:
Control & Monitor User Authentication
Benefit from Cryptography – Private Key Encryption – making your data unreadable for an unauthorized user.
Review Audit Trails – a full record of all system activities for compliance and dispute resolution.
Maintain Compliance – with Accurate, Traceable, Secure Communication
Ensuring real time visibility, our Rocket TRUcentrix solution is designed to address specific aerospace industry issues: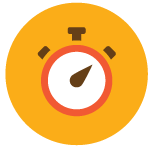 Secure Cross-firewall communications with many different partners.
Whether you are a US based company or working with US designed components, services or technology exchange, ITAR (International Traffic in Arms Regulations) compliance is required. We can make this easier so that your business does not suffer from an unnecessary compliance workload and miss out on project opportunities due to compliance delays and challenges.
Setting user permissions — access rights are set at the individual folder level — a best practice in ITAR data environments.
With Rocket TRUCentrix, our intuitive interface means your teams will reach full proficiency with little or no training.
Design Files--Automating CAD & PLM File Transfers — Get to Market Faster
We can speed up the process for your designers & engineers by automating file transfers between CAD and PLM systems.
Accelerate the Pace of Business Process — with Automation
Save time and eliminate errors by automating processes such as:
Supplier Registration & Certification – Automate supply profile updates; collect documents; send reminders about expiring certificates; validate user's citizenship & access rights prior to granting access to the system. All of this helps maintain an efficient, compliant supply chain.
Procurement/eRFQ – Our Rocket TRUcentrix – quote management application — simplifies purchasing by automating RFQ distribution, bid response collection, bid comparisons; and it provides MFT (managed file transfer) of RFQ packages. This drives down procurement costs and reduces lead-times.
APQP (Advanced Product Quality Planning)
The Aerospace industry requires an especially high level of quality and precision for the production of parts. In order to remain competitive, aerospace companies are sourcing more component parts to their suppliers across the globe. To accommodate this situation, Aerospace companies are looking to the Advanced Product Quality Planning standard (APQP), developed by the Automotive Industry, to support the processes within their global supply chains. Rocket TRUcentrix allows the retrieval of custom information about the part, the supplier, and the program in addition to full visibility of tasks and supply chain activity as an automated real-time process.
Put Electronic Data Interchange (EDI) into Play — Integrate even your smallest Suppliers.
We'll incorporate all the communication and message standards used by your trading partners whether they're located across the street or across the globe.
Common Aerospace & Defense Message Types:
 
EDIFACT
ANSI X12
Delivery Schedule
DELFOR
Planning Schedule with Release Capability (830)
Invoice
INVOIC
Invoice (810)
Remittance Advice
REMADV
Payment Order/Remittance Advice (820)
Credit Advice
CREADV
Coupon Notification (887)
Dispatch Advice
DESADV
Ship Notice/Manifesto (856)
Inventory Report
INVRPT
Product Activity Data (852)
Purchase Order Change Request
ORDCHG
Purchase Order Change Request (860)
Receiving Advice
RECADV
Receiving Advice (861)
Sales Data Report
SLSRPT
Product Transfer and Resale Report (867)
Order
ORDERS
Purchase Order (850)
Detailed call-off
JIT Delivery Schedule
DELJIT
Shipping Schedule (862)/Production Schedule (866)
Shipping Instructions
IFTMIN
Shipping Instructions (304)
Case Studies

We are a member of: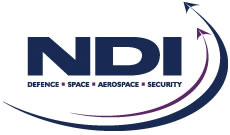 Get a Rocket TRUcentrix Demo Now ❭❭